FAQ's
---
ORDERING
How do I place an order online?
You can shop conveniently and securely online. Simply Click Here to select amongst the AntlerVelvetMax Product line. You will be able to add the products and amounts to your shopping cart, and when you are ready to check out. You simply click the checkout button.
Can I change my order during checkout?
Yes, you can adjust your order at any time before you click the "Submit Order" button. You also can review or update your order on the "Review Order" page. Once you hit "Submit Order," it is not possible to change you order.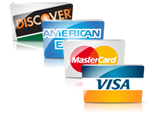 What payment methods do you accept?
For Online orders we accept Visa, Master Card, Discover and American Express. All orders are processed through a secure 128-bit encrypted order page.
Is this site secure?
Yes, every transaction is guaranteed to be safe and secure. You will not be held responsible for unauthorized charges made to your credit card while shopping on this site. We use an SSL 128-bit encrypted order form. Your credit card information is directed directly to the banking network for authorization.
Your IP address is automatically logged as a security method in case of any identity theft.
Can I purchase offline?
Yes, If you would like to place your order offline, Email our customer service department through our contact page. One of our customer service representatives will contact you to take your order.
Do you accept international orders?
Yes We ship internationally.
Can I add to my order once it is submitted?
Unfortunately, once an order is submitted, it cannot be edited. However, if you wish to order more products, you will simply need to place another order.
---
SHIPPING
When will my order arrive?
Please allow 1-2 business days for your order to be processed. This allows proper time to ensure your payment was processed properly. Most orders will arrive 3-5 business days once it has been processed depending on the shipping option you choose.
Who will deliver my package?
All orders are shipped through USPS Delivery.
What if my product was damaged?
If your order arrives damaged. Please contact our Customer service department or Click Here.
How is the shipping cost calculated?
The shipping cost is automatically calculated based on the weight of the package along with current USPS shipping rates.
---
BILLING
How do I cancel my order?
You can cancel your order within 24 hours of placing your order by contacting our customer service department through our Contact Page.
When will my credit card be charged?
Depending on your Credit Card company and your bank, the billing for your order should show up in within 1-2 days of submitting your order.
Do you charge sales tax?
We only charge sales tax for customers who ship to an address within the state of Texas
---
Returns
AntlerVelvetMax Standard Order 30 Day Return Policy:
If you are unsatisfied with the MaxlifeDirect purchase, You may return the unused portion of the product you purchased within 30 days of the date it was shipped to you. This only applies to standard orders purchased through MaxlifeDirect. For Introductory Trial offers and autoship orders, refer to those return policies below. To return your standard order you must obtain a Return Merchandise Authorization (RMA) number. To obtain your RMA number you will need to contact our customer service department by emailing us at customersupport@antlervelvetmax.com or calling us at 1-866-606-9458. Once you have received your RMA number you will need to return your unused product:
Once your product has been returned we will refund your product purchase price minus the initial cost of shipping and handling. You will be required to pay the postage and handling to return the unused product to our shipping department. We will not accept or refund any product package which is marked "Return To Sender".
How long will it take to process returns?
After our shipping department receives your returned product, it typically takes 3 business days for our billing department to process the payment refund.
C.) Be sure to write the RMA number on your returned package. We will not accept or issue a refund for any packages marked return to sender or refused that do not include a valid RMA number.